Inclusion & Diversity
Our CEO's Commitment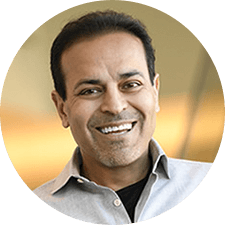 "At Commvault, we are committed to Inclusion and Diversity. Not just as responsible corporate citizens, but as individuals. It's in our values and in how we empower our team members to thrive and reach their full potential. We do this by fostering an environment that celebrates our differences and ensures we all feel included and supported. And, as CEO, I am committed to making impactful changes for our people, our customers, and our community."
Sanjay Mirchandani
Director, President &
Chief Executive Officer
Our Approach
At Commvault we believe that diversity is more than a program, it is a business imperative. In partnership with our leadership team, we not only drive the ability to be a best in class data management organization but uphold our value in the marketplace by leading as an employer of choice. Our commitment is driven and executed by a three-pronged approach to Diversity and Inclusion: Workplace Inclusion, Workforce Diversity, and Accountability. To fortify our strategy, we continue to elevate our employee engagement efforts: the foundation of our approach. We have implemented an Employee Resource Group operating model and have established Four ERGs: CV WIT (Women in Technology), Multi-Culture, LGBTQ+ & Allies, and VALOR (Veterans) to provide opportunity for cross-cultural learning, mentoring, and relationship building across employees. We continue to be committed to our focus to secure the very best talent, with a concerted effort to expound on and build a truly inclusive and diverse pipeline of candidates. We are committed to providing a clear line of sight to career progression while investing in the development, creativity, and aspirational needs of all employees.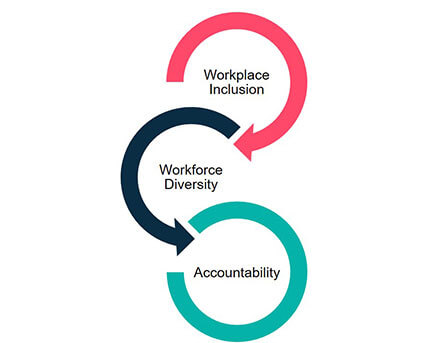 Employee Resource Groups
Who We Are
The best Employee Resource Groups (ERGs) offer multiple points of entry for all employees to get involved, drive diversity and inclusion initiatives, and be allies for all dimensions of diversity. Our ERGs are voluntary, employee lead groups designed to foster an inclusive workplace by championing minority groups like women, veterans, members of the LGBTQ+ community, and ethnically diverse people. Our ERGs allow employees to feel more connected to Commvault by providing them the space to further diversity as a community of collective thought leaders and advocates for diversity.
At Commvault, our ERGs are dynamic and passionate about driving lasting and impactful change. Our current ERGs include:
LGBTQ+ & Allies
We are an inclusive and dynamic group committed to creating a network for understanding and community for LGBTQ+ Vaulters and their Allies, regardless of their journey. Focused around a core belief in Dignity, our ERG aims to create a space for support, education, action, and ensuring that all Vaulters know that they belong. We seek to accomplish our mission through hosting events, holding regular Open Forum conversations, and serving as champions for the professional success and inclusion of LGBTQ+ people in the workplace.
Multi-Culture
The Commvault Multi-Culture ERG is committed to providing a space of refuge, celebration and reflection for Vaulters that hail from underrepresented racial backgrounds and allies at Commvault. We strive to bring awareness to the beauty, value, and contributions of all racial and ethnic backgrounds.
VALOR
Commvault's veteran ERG (VALOR) is focused on bringing awareness to the value our veterans bring to the private and public sector. We aim to provide skillsets veterans will need to have a competitive edge in technology. We encourage a supportive work and life environment for veterans and their families.
Women in Tech
Commvault's talented women make an impact at Commvault every day - building, selling, supporting and delivering our industry-leading solutions to market, while driving our company forward in who we are and how we operate.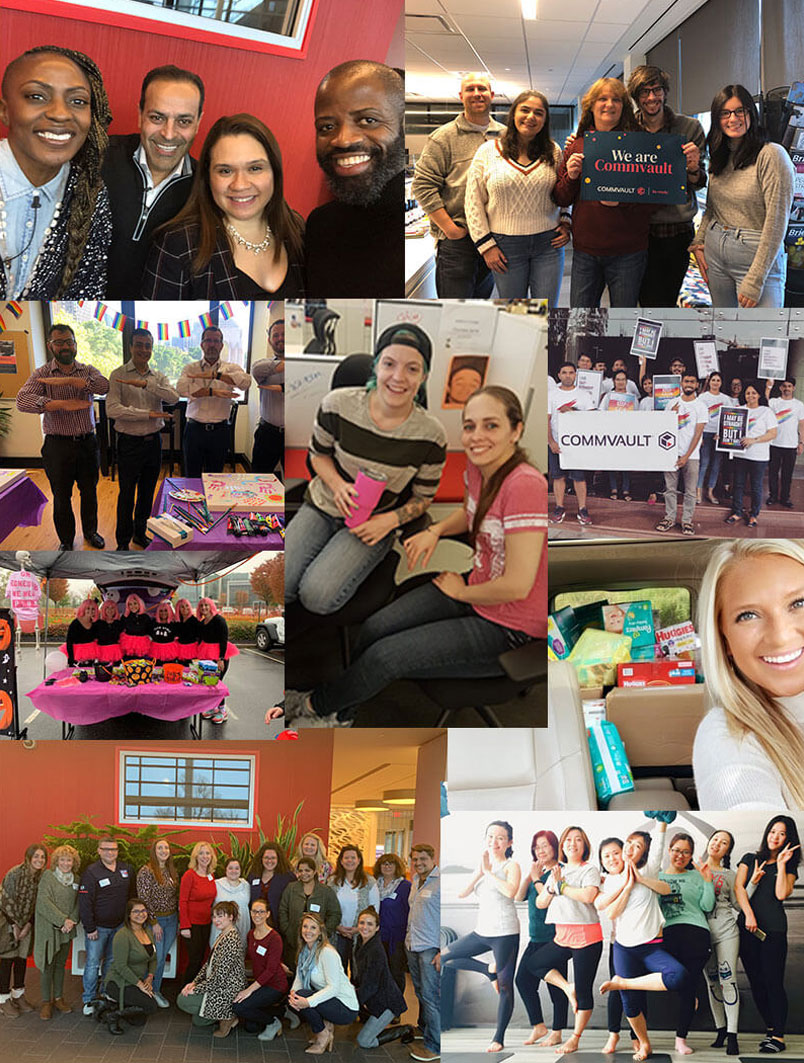 Corporate Responsibility
Vaulters believe in giving back, because we know that the impact we make together is not only on our company, but also on the communities we live in and our world at large. Our commitment to CSR is to support sustainability and do our part to build healthy ecosystems and strong communities around the globe. We raise our hands, we roll up our sleeves, and we share a commitment to a sustainable future.
Specific to environmental sustainability

Our solutions enable companies to manage their data as they move to the cloud, saving energy, resources and waste.
We're proud of our LEED-certified headquarters.
We deliver packaging-free software since 2009, cutting down on waste.
We buy products and materials using sustainable sources.
We recycle where possible and use paper sparingly.
Promote car sharing and cycle to work schemes to minimise fuel emissions.
We donate IT equipment for re-use by charity partners.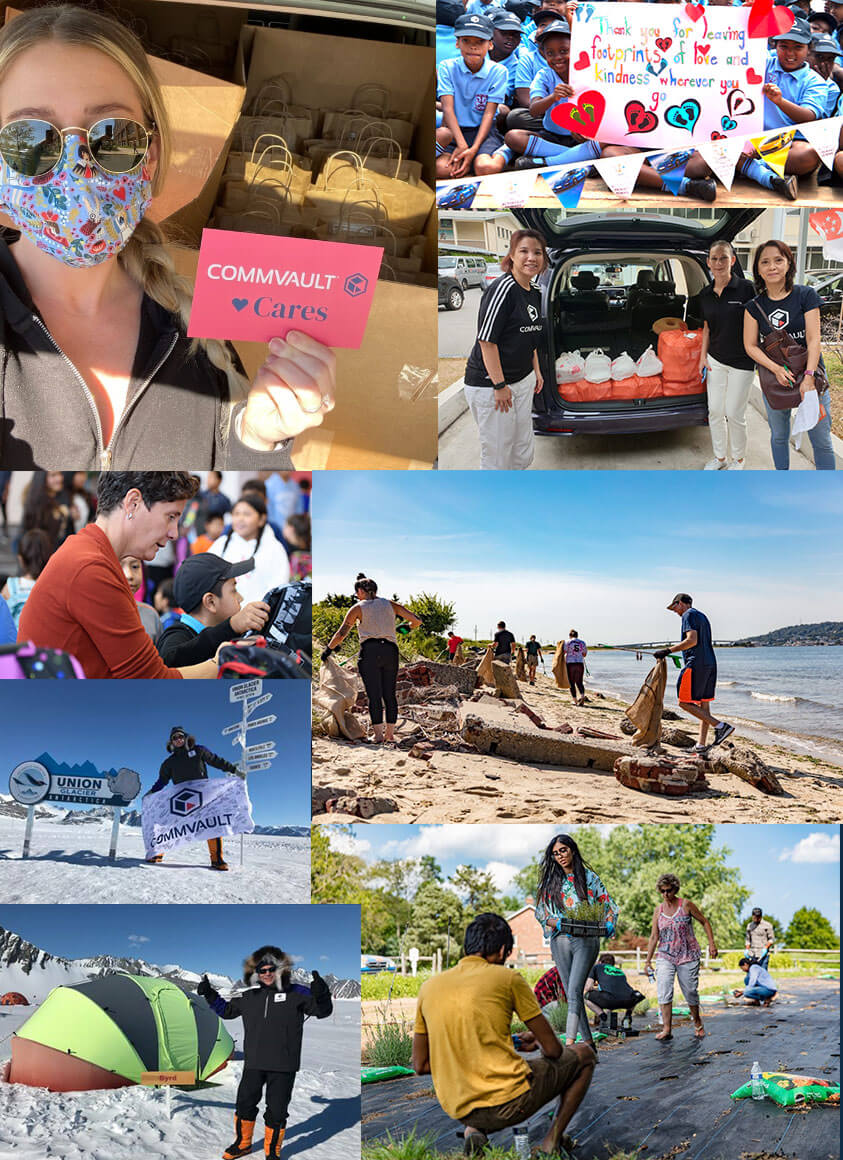 #CommvaultLife
Culture is a huge part of what makes working at Commvault so special. We realize that the best work comes from an environment that promotes creativity and innovation. That's why our team takes the time to connect with each other.
Follow our global Vaulters in action on:
Plug in now-
reach your career squad goals
Do you imagine ideas that others simply don't? Do you think about making great, even greater? Do you get antsy waiting for change that doesn't come? We do too—we are freeing the discovery of things yet defined. Plug into a community of like minded people striving to make an impact.
Plug in now!